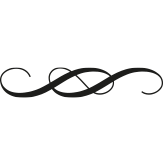 Welcome to Villa Strandvägen
Welcome to an intimate experience at our Villa. Our heart lies in the kitchen and the produce on your plate comes from our garden just outside your window. Just sit back and relax – we'll take care of you. It'll be an experience to remember.
Opening hours
WEDNESDAY – SUNDAY
15.00 – 22.30
We continuously update our opening hours according to current restrictions.
15.00 – 17.30
A choice of smaller dishes and drinks.
from 17.30 – 22.30
A choice of evening dinner and drinks.